Pressure gauges that survive generations
PREMATLAK IS THE BIGGEST SLOVAK
PRODUCER OF MECHANICAL TOOLS
TO MEASURE THE PRESSURE AND
TEMPERATURE ACTING IN THE CENTRAL
AND EASTERN EUROPE
PREMATLAK developes, produces, sells and provides service of wide assortment of pressure gauges, mechanical and electronic temperature gauges, including accessories and spare parts.
We offer custom pressure gauge manufacture services, processing of orders according to the specific needs of the customer, product education and seminars, long-term warranty, including the warranty and after-warranty services. Our trained personnel provide free consultancy to assist customers with the selection, proper usage and operation of pressure gauges.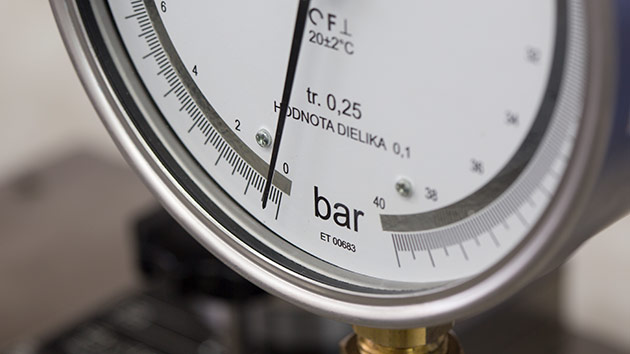 Technology
PREMATLAK is a well established and fully certified supplier of measuring and regulation tools. Our clients include Slovenský plynárenský priemysel, a.s. (SPP), Duslo, a.s., SLOVNAFT, a.s., Slovenské železnice, ENEL – Mochovce nuclear power plant, Spoločnosť innogy Slovensko s.r.o. – former RWE GAS Slovensko, s.r.o., MOL Hungary, Hungarian State Railways (MÁV) and others.
In 2017, after the merge with MANOMER SK, a.s. – a measuring tool producer, PREMATLAK a.s. has taken over their product and services portfolio and entered new branches of industry – including heating, water, chemical and food industries.
Quality Management
In PREMATLAK we devote time and energy to ensure the high quality of our products. Every single pressure gauge has been properly calibrated and passed the complete quality inspection. Our company is in possession of all necessary rights and certification.
Certificates for download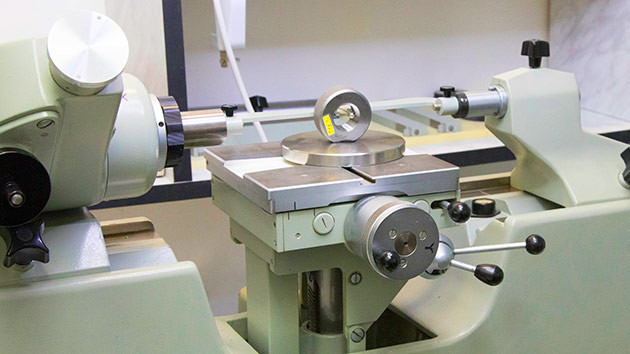 Company history
2017
PREMATLAK AND MANOMER MERGE
PREMATLAK merges with MANOMER SK, a.s. – a measuring tool producer.
1935
PRODUCTION BEGINNINGS
The first steps undertaken to start the production of measuring and regulation tools in Stará Turá.
1952
Production of pressure gauges
Pressure gauge production is launched under the supervision of Measuring and Regulation Tools Department from the Presná Technika company, later CHIRANA PREMA Energetika, s.r.o.
1998
Founding of PREMATLAK
The PREMATLAK company is founded as a successor to CHIRANA – PREMA with their measuring and regulation tools production.
1999
Quality Standards
In our company we have incorporated EN – ISO 9001 and have been updating it ever since under the STN EN ISO 9001:2009 regulations.
2005
Portfolio Expansion
New items are added to the product portfolio, black steel case is replaced by stainless steel bayonet ring.
2009
Calibration Laboratory
A new calibration laboratory is launched to perform the pressure gauge calibration in accordance with ISO/IEC 17025:2005 regulations.
2011
NEW PRINTING MACHINE
A CJV 30-60 printing machine is purchased to secure quality gauge dial pad printing for custom products together with the accreditation of our calibration laboratory to perform calibration of length measuring tools.
2014
Accreditation for the laboratory
The accreditation scope of our calibration laboratory is enlarged by length measuring tools and calibration standards. A new vertical machining center – DOOSAN DNM 500 is purchased.
2015
NEW CONTRACT
A one-year contract for mechanic pressure gauges is signed with Hungarian State Railways (MÁV) for their railway vehicles.
BOARD OF DIRECTORS
Radovan Pobočík
Chairman of the Board of Directors
Milan Krcho, MBA
Member of the Board of Directors
Ing. Štefan Vystavel
Member of the Board of Directors
Company management
Milan Krcho, MBA
General Director
Ján Marko
Production director